IT Business Transformation can make or break an organization's efforts to establish competitive advantage through the tactical use of technology resources.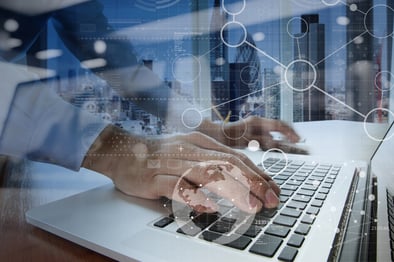 The term, business transformation, represents a significant shift in both the mindset about and the actual definition of the role of technology. This shift goes beyond just business process management and business, IT alignment, to that of IT business integration. In the exhibit below, it's challenging to find the right balance between business innovation and operational excellence.

The objective is to create a business environment in which the IT organization is not merely installing technology to support business processes, which is currently 74% of time and effort. The IT organization is also using technology to shape and transform the business strategy.

So, where does a CIO or IT executive start to generate or update a concise IT planning document to guide the organization in the years ahead?


True business transformation requires a fresh look at how a business operates. Today's CIO / IT leaders need to rethink the potential of IT and focus on delivering new and innovative value streams to the business. Building a business-driven IT roadmap that addresses digital transformation and the introduction of disruptive technology is the new way of life. Cloud, social, mobile, anytime, anyplace and anywhere, places demands on how the enterprise needs to stay connected.

The CIO / IT leaders that can successfully deliver this new flexible architecture with speed and agility will bring a competitive advantage to their organizations. The following exhibit displays priorities and value of what Hackett calls the Value Pyramid:

Where are you on this pyramid? What strategies and best practices can you share? As an example, as experienced IT Leaders, what are your challenges, opportunities and plans to address Business Transformation in the Digital Age and still run business as usual?

If these are issues your organization faces, we invite you to register and secure your spot for our upcoming lunch and learn, "Finding the Right Balance Between Business Innovation, Operational Excellence and Future Focus." You can also visit mapping-it.com for additional information.


Guest Blog Contributor:
Fred Mapp has 40 years of corporate leadership experience in executive positions at IBM, American Express, Honeywell, AMD and various other Fortune 500 companies. During this timeframe, Fred developed & refined business and growth processes and IT transformations. He developed the Seven-Initiative Framework© accelerating organizations to success by leveraging technology for growth, competitive advantage, innovation and market dominance.