Download our recent presentation on Quality as a Business Driver.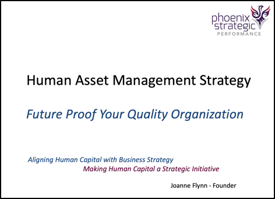 Oftentimes the impact of human capital is overlooked, but it is crucial to consider quality and your human asset management strategy as a strategic business differentiator for your organization.
Download the digital copy of the presentation that covers:
The Era of Growth

Managing the Talent Crisis

Workforce 2020: How to Prepare

Asset-Based Analysis on Your Human Capital
Simply fill in your information to access the presentation.