Recent global survey data focuses on the readiness levels of global and domestic corporations for the talent demands of Workfit. The trend is shifting from the war for talent to the war to develop talent.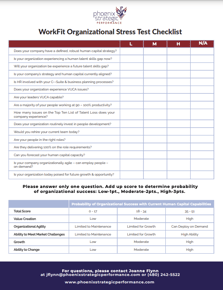 How do your preconceived ideas of the workforce compare with the recent data? Test your assumptions.

Download the "Workfit Organizational Stress Test," which will help you answer questions about your organization including:

Fill in your information to download your complimentary copy of the organizational stress test.