Is your organization ready to live in a VUCA world?

We must now question every single one of our existing structures and processes to determine if they are still relevant. It starts by assessing every organization's readiness level of its current leadership through to every employee.

Download the "VUCA Stress Test," which will help you answer questions about your organization including: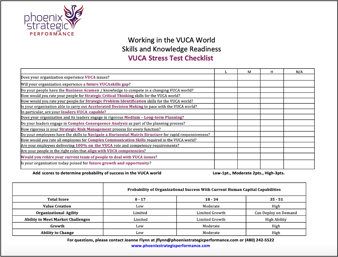 Fill in your information to download your complimentary copy of the VUCA stress test.