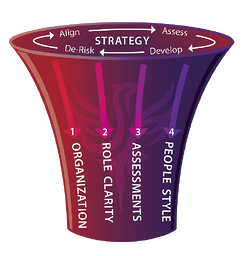 I recently spoke at the NAWMBA Conference, National Association of Women MBAs, to present on the topic of, The Power of Planning for Entrepreneurs – Survive or Thrive. As I prepared my presentation for the conference, it has direct application to my Leadership Blog Series – just focused on a slightly different group. So for all the entrepreneurs and want-to-be entrepreneurs, here are some tips for you as you start to plan your business, or revise your current strategy. You can access the presentation here.


According to a recent Fortune article, "Why Startups Fail, According to Their Founders," Founder / CEO's say they feel pressure to "keep up the façade of success, even when things are actually falling apart behind the scenes." So how do we avoid some of the most common traps and keep your start up on course?

Reasons for Failure

According to the article, the number one reason for failure, at 42%, is the "lack of a market need for their product." The other top reasons for failure are:
Insufficient capital (29%)
Assembly of the wrong team for the project (23%)
Superior competition (19%)

An insight, according to Hogan, "running out of cash does not cause a startup's failure. It's merely a symptom of another issue."


3 Critical & Controllable Issues:
With that focus in mind, we are going beyond the numbers, to the behind-the-scenes issues that are controllable, but must be rigorously and continuously managed.


1. What is your growth strategy?
This assumes you know what your core product is and, more importantly, why your core product fills a need in the marketplace. How is your product differentiated? Who are your competitors? How can they put you out of business? (That is their job) Advice: The marketplace decides if your product is differentiated, not the smart people sitting in a start-up office.


2. Human Capital Planning
With your business and growth strategy in constant focus, what are the key roles that are required to implement your strategy? What are the key competencies for each role? This is the benchmark that determines how you put people into appropriate roles. Plug and play does not work here. Remember, the wrong person in a key, critical position can doom your strategy. It's not about employing friends or legacy loyalty. Human capital planning starts as early as possible and is about who, in what role, is going to take your start-up to the finish line.


3. Marketing and Analytics
It's easy to see how large organizations can afford a marketing strategy. Can a small start up afford not to have one? How are you going to create a presence in a crowded marketplace? How do you plan to get found and drive customers to your website with all the cyber noise out there? How do you decide on a marketing campaign, measure it for success and then follow up with leads? Marketing today is a proactive, measurable function with data and analytics to help you both manage and measure your marketing success. Without data, you won't be able to effectively plan your marketing strategy, and can end up losing a lot of money paying for ads that aren't generating leads or customers.


To succeed, here are 3 controllable issues you absolutely need to manage to thrive in your business:
The Plan - A rigorous and constantly examined growth strategy

The People - A sophisticated, smart and strategically relevant human capital strategy

The Market - A robust, analytical, on time and on demand inbound marketing strategy

If you would like to download a copy of our recent presentation at the National Association of Women MBAs conference, simply click here.