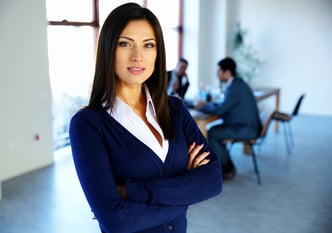 This is a guest blog post from Krupal Parchure, one of the senior advisory team members of Phoenix Strategic Performance. Krupal Parchure is the Founder and Managing Partner of MQuadrant and the lead of the India Virtual Delivery Center for Phoenix Strategic Performance. The India Virtual Delivery Center creates project deliverables around operational, commercial, and transformational excellence, remotely, via cutting-edge, online technologies; thereby significantly reducing consulting fees and minimizing change management and transformational risks.
Every leader today faces business situations where they need to apply a variety of frameworks, tools, and systems for sustainable improvement of key performance metrics. The situations might range across multiple disciplines, such as manufacturing, sales & marketing, research & development, etc., but the need for leadership aptitude and discipline stays the same. It all begins from a company's vision, which gets transformed into a strategy, and ultimately gets broken down into programs and projects. The industry specific issues, scale, and technicalities will differ based on within what ecosystem a leader is operating, such as a start up, or a large corporation, or local government; but the underlying principles and the business acumen required for the successful execution of operational excellence projects stays the same, for the most part.
Learn more about the typical journey of a corporate leader through an operational excellence transformation.
1. Rationalization - What needs to be re-engineered?
When an organization sets a vision for top-line growth, improving margins, improving working capital efficiency, having better utilization of resources, or focusing on brand equity, the first question a leader will face is what needs to be changed or what levers can one pull to set foot on the right path to achieve that vision. The follow-up actions can range from instances such as kicking off a manufacturing process optimization exercise to mapping global warehouses for consolidation, or observing consumer behavior for innovative product development. Here's the point. For translating vision into a strategy, a good leader needs to go through a rationalization exercise to uncover what needs to be changed within the organization's operations, services, or products, to pave the way for accomplishing the vision. Often times, to be successful, the leader has to approach this like a market research or market intelligence exercise; except that it is happening inside the organization to capture those areas of opportunities. There are several frameworks and models to run successful rationalization exercises, but ultimately the underlying principle is capturing opportunities that can deliver maximum value. Leaders may take a "low hanging fruit" approach to establish a proof of concept for any sort of re-engineering, and later scale that up to reap larger benefits for the organization.
2. The Business Case - What's the cost-benefit?
Once a leader lays down a strategy to accomplish the vision, the first step to convert strategy into executable projects is to synthesize what the current state or the baseline looks like and what the future holds in terms of a dollar figure once the operational excellence projects are executed. For large corporations, it is critical to analyze baseline and future state (post implementation) spend/ savings or revenues by region, product line, or by any other appropriate dimension. This gives the program leader an opportunity to sell the transformational initiative to individual category leaders and stakeholders. The business case should reflect accurate financials and should be maintained and updated as the program proceeds to execution and completion. The business case should be preferably created in collaboration with finance and accounting, but owned by the program leader. Ultimately the business case should be able to make a successful argument to ensure involvement and buy-in of all stakeholders associated with the transformation. The business case should be handed down to the governance team once the program is live and implemented, for them to track program benefits against the original business case. A business case essentially proves to be a baseline hypothesis on what can be expected out of a transformational program. It is perhaps the best starting point and it ultimately becomes the governance team's responsibility to validate that hypothesis against the actual key performance indices measured post-implementation.
3. Resource Allocation - Who does the execution?
This is the point where a good leader will wear their HR hat and recruit the right resources just like one would for a critical open position in an organization. Here one should keep in mind the skills, attitude, and the availability of the right resources to execute the right type of projects. At times, resources need not be internal resources, but can be consultants, strategic partners, or vendors & suppliers. The cost implications of such external resources and even the reward considerations for internal resources, whenever applicable, must be reflected in the business case. For inter-disciplinary projects, a matrix type project organizational and reporting structure works the best. It is also important for a leader to gauge the pulse of the resource team put together, in terms of who will support change and who will not, as the program progresses.
4. Implementation & Project Management - How will it be done? Is it getting done correctly?
This is where true leadership skills are tested. It begins with designing a solution around which the program is structured and delivering that solution. A leader must demonstrate an optimum balance of project delivery skills, which means not focusing solely on the technical solution, but having a clear executive sponsorship, anticipating resistance, mitigating risks, communicating, and ultimately being responsible for achieving sustainable performance throughout the transformation process, while staying true to the business case. The project should be initiated by finalizing the scope, resources allocated, and mobilizing those resources by motivating and engaging them. Some of the key elements a successful leader ensures are in place for any individual project are:
charter

project plan

issues and risk mitigation logs

budget (which ties back to the overarching business case)

role descriptions, human capital resource allocation and people management plan

communications plan

change management plan

innovation and/or transformation adoption plan

governance
The final implementation is essentially an orchestration of the above tools, frameworks, and resources to be fully capable of achieving sustainable performance. This is the point where transformational excellence plays a critical role. A leader often experiences that a few people support change, a few oppose change, while a vast majority just sit on the fence not knowing what to do and prefer waiting and watching. The trick at this point is to bring this vast majority on your side by clear communication, coaching, and staying organized & focused.
5. Governance - Are we successful? If not, what can get us there?
Once the final implementation celebrations are over, there is often a big lull in the momentum of the program and limited energy is focused on the post-implementation aspects. This can lead to disastrous consequences if the final implemented solution cannot be sustained because of lack of focus on the ongoing operational piece. Therefore it is inevitable to plan for the overall program governance right from the beginning; and in most instances right from the point where a leader is in the rationalization and scoping phase. Obviously governance spend must be accounted for in the business case as well. A good leader involves governance on all the critical stages of the program to ensure that the appropriate members of the governance team are well-equipped to carry the sustaining operations post-implementation. Governance structure and mechanism should cover designing and monitoring of the key performance indices, reporting, benchmarking, and monitoring of processes at the operational level.
Finally, it may not be possible for all organizations to have the right leaders who are experts in all phases of the above journey all the time. Therefore it is perfectly normal to hire consultants or strategic partners, who can act as leaders through transformational projects. Two common mistakes to avoid:
Small to mid-sized companies underestimate the nature of their transformation by thinking that they are too small to execute projects in a scientific and disciplined manner.

Large corporations frequently suffer from the "not invented here" syndrome and avoid leveraging external help when needed.
The key is to partner with the right leaders either in-house or through external consultants, who have the appropriate expertise, as organizations embark on their journey to operational excellence transformation.