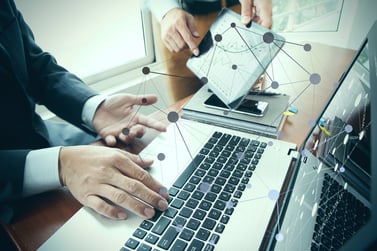 We're all used to the issues related to assets in the Information Technology arena: equipment that is heading towards obsolescence by the time we get it in the rack, the exponentially growing thirst for storage by the users, and the new version of software that is released just as we finish the project to upgrade from our previous version. This is just reality. These are things we are used to justifying to the C-suite - they are a cost of doing business. I'd like you to expand your vision a bit and look at some of the most critical assets in your Information Technology organization: your human assets and, as a whole, the human capital that is critical to your daily operation.

Think of People as an Asset with Investment Value
I know some of you are saying "you can't look at people like they are equipment". That's not what I'm suggesting. I believe you need to treat and evaluate your team as the most valuable item in your organization. There is a substantial investment in each individual - you may not have made the investment, but overall, a substantial investment has been made in your team through education, training and experience.

Encyclopedia Britannica defines Human Capital as:
"intangible collective resources possessed by individuals and groups within a given population. These resources include all the knowledge, talents, skills, abilities, experience, intelligence, training, judgment, and wisdom possessed individually and collectively, the cumulative total of which represents a form of wealth available to nations and organizations to accomplish their goals. Human capital is available to generate material wealth for an economy or a private firm."

What does this mean? While human capital is "owned" by the individual, it is available to the IT organization to support the mission and the overall organizational growth. Unlike physical assets, human assets can walk out the door whenever they want, taking their knowledge and skills with them.
"Isn't this an HR function?" you ask. Does HR have a vested interest in the success of IT? Does HR understand the specific skills and knowledge your team needs beyond what is written in the position description? I propose you need to put at least as much time and effort into your human assets as you do in selecting your hardware and software assets. "So", you ask, "How do I do this?" Great question!

Is Your Investment Growing?

How are you assessing your people? I'm not talking about the annual performance report assessment, I'm talking about developing a complete picture defining the organization's needs, internal to IT, the company as a whole; and how your staff meets those needs. Are you trying to catch up? Are you maintaining? Are you ahead of the curve? As you look at each individual in your organization, are you evaluating them for their ability to assume management roles? Are they an exceptional technical resource that you need to keep? In either case, what is the path to keep them challenged and engaged? You can look at this on an individual level and determine if each human asset is appreciating (gaining new skills and value to the organization), maintaining (good at what they do, but not really growing), or depreciating (skills not improving, resistance to learning new things, not a leader - at least not in a good way). When combined as a group, is the overall trend towards appreciating, maintaining, or depreciating? If the overall capital value of your team is not appreciating, you're not a direct contributor to the growth of the company. That means the Executive team will see IT as just another expense and not a direct contributor to organizational success.

Build Your Long Term Value

Lead your IT team from a business perspective. Become pro-active rather than reactive. Are you building bench strength? Look over the assessments of your team members. Is their value appreciating, maintaining, or depreciating? If it's appreciating, you may very well be building a bench and demonstrating that IT can be an active and integral group contributing to organizational revenue growth. Take the next step and ensure that all your future needs are covered by team members that are appreciating assets.

As an IT leader, you are not in this alone. There are consultants that can assist you in the initial assessment of your staff, implementing processes for continued tracking, and providing a structure for developing your staff. You use consultants to assist you in implementing and learning new software and hardware; do the same with your human capital assessment.

Are you looking to build the IT department of the future? Download the IT Competency Checklist to help you determine if your IT Department is ready to perform at sustainable peak levels for all necessary business skills in your organization. We also invite you to schedule a complimentary assessment with a member of our team.
In addition, we invite you to take our latest survey to help assess your team on the 7 critical competencies of an IT Manager.



Guest Blog Contributor:


Wayne Haggstrom has more than 30 years experience in technology planning and program management for organizations ranging from the Department of Defense and Fortune 100 companies to privately-held corporations. He has worked with organizations to establish the value of their technology initiatives, strategic direction, executive leadership development, waste reduction, process improvement and project management. Wayne works with IT organizations to help them establish a more business centric approach and demonstrate their value to the C-suite.

Wayne has a Masters in Information Systems Management from Webster University and a BS in Civil Engineering from The Ohio State University. He is a certified Project Management Professional, Certified Six Sigma Black Belt through Johnson Controls, a Certified Quality Facilitator and Lean/Cycle Time Reduction through The Total Quality Institute. He is also a Certified Sustainable Building Advisor. He has been an instructor for Management and Executive Leadership Development as well as Sustainable Building Concepts and Methods. He is a Senior member of the American Society for Quality and a member of the Project Management Institute.