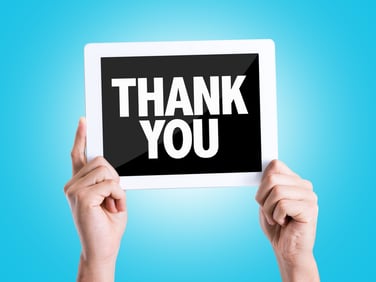 We are living in a world of constant change and undefined challenges that often drive us crazy. As we embrace this new world of work, let's be thankful that we can:


Have the opportunity to continue to learn everyday and stay relevant and involved. Even though it may be difficult, it provides the opportunity for great personal growth and professional development.


Appreciate the value of being involved in high-level critical thinking and problem identification – skills that were often reserved for the executive level.


Experience the excitement of being continually challenged to keep our brains fully engaged, relevant and expanding (versus being stuck in the routine where our brains can go stale and our skills become obsolete).


Create completely new solutions to new-age business problems that directly contribute to the competitive advantage of our enterprise and shape the future.


Elevate our business thinking to see the impact of our work as it drives value creation and growth acceleration. That is why we come to work, isn't it?

Never before has the future held so many opportunities. With that positive paradigm, we at Phoenix Strategic Performance wish you a Happy Thanksgiving. Join our LinkedIn group to tell your fellow business community what you are thankful for this year.