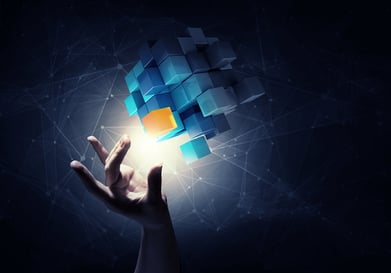 As IT leaders, we are responsible for enabling and driving innovation while at the same time maintaining service levels, ensuring security, and controlling costs. Let's discuss how successful IT leaders are stepping up with bold leadership management strategies for growing the business through the innovative use of technology. Innovation must be targeted toward a clearly defined, value-creation focus such as:
Top-line growth – innovation activities that primarily generate revenue
Bottom-line optimization growth – innovation activities that yield profit
Shareholder value growth – innovation activities that increase the value of the company

How do you currently address these questions? How do you share your experience in delivering innovation to your organization and provide ways to leverage innovation to help drive business results? As seen below, finding the right balance can be challenging.

Management teams often get bogged down in unfocused, inconclusive discussions instead of making rapid, well-informed strategy decisions.


How Do You Avoid These Issues?

Below are several initiatives to consider to avoid confusion:

Initiative 1: Aligning IT Strategies With Your Company's Vision, Objectives, and Business Strategies
Initiative 2: Understanding Your Company's Business Processes So You Can Optimize IT's Role
Initiative 3: Mapping Your IT Infrastructure And Applications To Support Your Business Needs
Initiative 4: Recruiting, Developing, and Retaining The Right Team
Initiative 5: Using Relationship Management To Provide Solutions Through Leadership, Consulting, and Communication
Initiative 6: Managing Costs Across IT
Initiative 7: Measuring The Success Of Your IT Strategies

These basic steps focus on areas to ensure your IT strategy is well founded. By looking at these initiatives, you can:
Identify critical gaps in your strategy execution processes
Focus on and prioritize the most important choices you must make and
Understand what's at stake

These initiatives offer several techniques to address the issues that exert the greatest impact on the company's long-term value. The objective is to help management teams make better and faster strategic decisions aligned with business objectives. As an example, How effective is your information technology planning process to assist the business in achieving their objectives? Is your organization spending enormous time and energy on strategic planning development with little to show for your efforts?

If these are issues your organization faces, we invite you to register and secure your spot for our upcoming lunch and learn, "Finding the Right Balance Between Business Innovation, Operational Excellence and Future Focus."

Guest Blog Contributor:
Fred Mapp has 40 years of corporate leadership experience in executive positions at IBM, American Express, Honeywell, AMD and various other Fortune 500 companies. During this timeframe, Fred developed & refined business and growth processes and IT transformations. He developed the Seven-Initiative Framework© accelerating organizations to success by leveraging technology for growth, competitive advantage, innovation and market dominance.