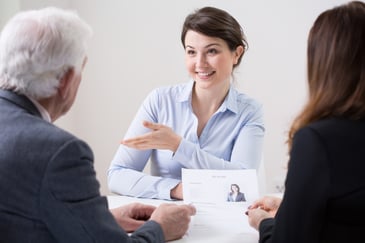 Take Up the Job Description Challenge
Can a simple and often overlooked job description really 'bullet proof' your organization? If job descriptions are used strategically to align the organizational goals and results with the individual efforts of the employees, they should. In order to do this, you need to review the following Job Description Checklist to assess:


Job Description Checklist
Are your current job descriptions really as robust and strategically focused as they need to be?
Do your employees and you have a clear understanding of their jobs and their accountability at a detailed level?
Does your organization have a robust and honest employee assessment process driven by the detailed job description? The assessment process should be completely aligned to the job description and used accordingly. If not, what are you assessing employees against?
Is your organization committed to manage and monitor the job description, assessment and employee development process to ensure all efforts are aligned, optimal and focused on strategic initiatives?

Job Descriptions - It's All in the Detail
It all starts with a very detailed, descriptive and measurement-driven job description. Without that level of information, you don't have a job description, but an ambiguous job outline. Let's be clear – a job outline is not a job description.
Gone are the days of writing one-size-fits-all, generic job descriptions. Real job descriptions describe the job, in detail. Without the detail, the generic job description is fairly useless. How many times have employees said the following about their job descriptions?

"That may be my job description, but it has nothing to do with all the functions and tasks that are part of my job."
Who Should Develop and Use Job Descriptions?
Job descriptions should be developed by the manager to be used for hiring, assessment and employee development, not for HR functions like job banding and compensation minimums and maximums. Unfortunately, this is what has happened to the generic job description. It has become an HR bureaucratic function rather than a human asset management strategy© tool.

How Much Detail Should Be in Job Descriptions?
Let's review the purposes of a job description. It is used to define the job, so both the organization and the employee have a specific understanding of what the job and the employee is supposed to achieve. It is intended to provide clarity and transparency about the job and employee tasks to be done, accountability that is to be expected, and timelines and efficiencies that are to be attained. In today's matrixed organizations, the job description defines the functions and the people with whom the job interacts and the soft and hard skills that are necessary to do the job at a defined level. The manager and the employee drive the job description process. There can't be too much detail.

Human Asset Management Strategy© - Transparency, Clarity, Accountability and Results
Relevant and robust job descriptions take the mystery out of performance and employee development. Great job descriptions should be the basis for strategic alignment and should be used holistically as the basis for the following:
Hiring and interviewing
Onboarding methodically to accelerate performance
Assessing performance
Developing employees
Planning for manpower capacity
Take the Job Description Challenge
Now is a good time to rethink how your organization uses job descriptions? As you begin to move into the annual review process, which so many organizations conduct at the end of each year, think about how great job descriptions can help redefine your human asset management strategy© for next year and the future.
We invite you to download our latest eBook: "Human Asset Management Strategy: A New Approach", which provides a multifunctional operational guide to human capital capacity planning. You can also schedule a complimentary assessment with a member of our team.