Every human asset action has an equal and opposite human asset reaction.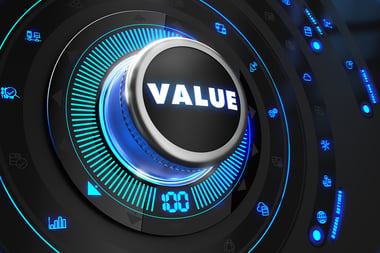 At a recent Information Management forum, I presented this topic to senior IT leaders and here is a summary of the presentation topics.


Today's IT Operating Context
According to Fortune's Global Forum, we are now all technology companies. Companies with the best IT strategy can emerge as corporate winners. We know that the best corporate strategy can fail at implementation without a robust IT strategy supporting it. At the core of a robust IT strategy are the operating challenges of today's human capital.

If people really are our most important asset, what does this truly mean around how we think and act? Let's elevate the organizational narrative from Human Capital Management to the complex dynamics of Human Asset Management. It's time to take a new approach to human asset management strategy including:
Organizational Risk Management Assessment

Value Creation and Continual Transformation
Growth Acceleration and Competitive Advantage

Challenges of Technology: IT – Business Alignment Model©
Role and Competency Job Benchmarking Against the Business Strategy
Asset-based Approach© to IT Human Capital Assessment and Gap Analysis
Organizational Impact Assessment
Future-focused IT Workforce / Human Asset Planning

Human Asset Risk Management Strategy
Evaluating Human Capital from a Human Asset Management Strategy perspective is complex, multifunctional and holistic. It must incorporate the seemingly disconnected organizational and behavioral threads that weave a fabric of Human Capital throughout the organization. This fabric helps embed a culture of continuous learning and knowledge / skills relevancy. It must include and evaluate the following organizational threads:
The Organizational / Departmental Stress Points - Push and Pull

Dynamic 21st Century Issues – The Push into the Unknown Future
Background – The History and Legacy – The Pull Back to the Known Past

Workforce 2020 Research – CEO Leadership Challenges
Change as a BAU Business Driver – it's now the new normal
Human Capital as an Asset – Are they appreciating or depreciating?
Strategic Assessment Process Benchmarked to the Strategy

Value Creators, Value Sustainers and Value Eroders

Risk Management and Organizational Impact Analysis

Value Creation and Growth Acceleration
Organizational Agility
Strategic Human Capital Capacity forecasting

What are the Risk Management Questions?
With the rate of change increasing at an unprecedented rate and skills deteriorating within 2 – 2.5 years, a risk management assessment starts with the following two questions?
Would you rehire your current team of people when benchmarked against the strategy?
If not, what are you going to do about it?
If so, how will you ensure they continue to stay relevant?
What is the risk / cost of not investing in human capital to:

Strategic goals and competitive advantage?
ROI?
Organizational agility and resilience?

When Human Capital & Business Strategy Align, the organization experiences:
Growth Acceleration
Organizational Agility
Business Resiliency
Peak Performance Against the Benchmark
Knowledge / Skills Relevance with Continuous Workforce Gap Analysis & Planning Process


Are you looking to build the IT department of the future? Download the IT Competency Checklist to help you determine if your IT Department is ready to perform at sustainable peak levels for all necessary business skills in your organization.