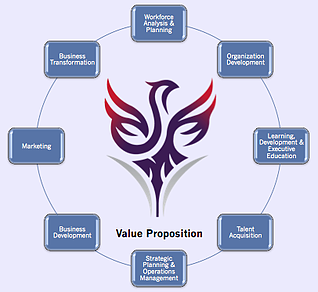 Welcome to the inaugural blog for Phoenix Strategic Performance. We are very excited about our blog format focusing on these five 'hot topics':
1. Organizational Alignment to Maximize People Potential
2. Matrix Organizations - New Rules
3. Leadership Challenges Going Forward
4. Performance Development & the Accountability Loop
5. Managing the Change Curve - the New Normal

Each topic will be comprehensively covered with blogs, case studies, surveys, questions of the week and related current articles. We invite everyone's opinion on requested topics for the blog. Please submit your ideas.
Today, there is a great deal of information available globally on our key topics. We will be consolidating and synthesizing the best of this information for your easy access. Of course, we will be posting on social media. Be sure to follow us on LinkedIn, Facebook and Twitter. We aim to provide you with 'thought leadership' material to keep you current.
Finally, there will also be a themed series called, "How did that happen?" dealing with the root causes of so many organizational issues. We are confident you will enjoy this series! We also encourage you to submit guest blogs. Contact jflynn@phoenixstrategicperformance.com to become a guest blogger.
So stay tuned for our updates by subscribing to our blog. Let us know what you think, and send us requested topics that are important to you.
Remember, always make human capital your strategic initiative.