This is the third blog in our Human Asset Management series. To view the first two blogs, click here.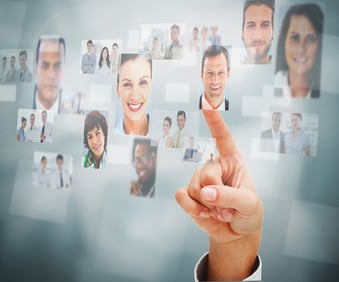 If people are your most important asset, what is the impact of HR in your organization?
Integral to the topic of Human Asset Management is an honest organizational evaluation of the 'keeper of human capital', the human resources department. If human capital is truly going to be elevated to the level of human asset management, an organization needs a highly-regarded HR department driving the strategic discussion of people. Embedded in HR's responsibilities are:
Human Asset Risk Management assessing if:

employee costs equal required productivity
employees are value creators, value sustainers or value eroders
employee skills are:

appreciating and pacing with strategic initiatives
stagnant and maintaining current levels but not growth levels
depreciating and creating a negative drag on performance, productivity and profitability

Human Asset Complex Consequence Analysis focusing on:

near-term, mid-term and long-term time horizons
near-term – long-term human capital bench strength resulting in business resiliency
near-term – long-term impact on organizational agility – the ability to deploy relevantly-skilled people, on demand

Human Asset Impact Analysis on:

Competitive Advantage
Market Sustainability
Growth Acceleration

The Research – The HR / Business Strategy Paradox
If an organization is truly focused on Human Asset Management, a seat in the C-Suite is critical. HR must be involved in the decision-making process, and not informed about decisions after the fact. Here's what the research says:
1. The importance of human capital to corporate strategy is NOT reflected by its role in the C-Suite & Boardroom
22% - Workforce issues drive strategy at the board level
28% - HR advises C-Suite, but does not have a voice in decision making
26% - HR is not consulted at all about business planning
24% - Workforce issues are an afterthought in business planning. HR is consulted after high-level decisions have been made.
Result: Impact Severe. HR is not in the information loop and lacks insights & status to be truly strategic. Companies are not making progress toward meeting workforce goals. Business Performance Suffers

2. Regarding HR & Workforce Data – The Gap

What HR says:
Only 38% have ample workforce data to understand strengths & potential vulnerabilities from a skills perspective
Only 42% know how to extract meaningful insights from the data available to them
What the C-suite says:
They think HR is using metrics and benchmarking as a normal part of workforce development strategy.
Result: Impact Severe. The inability to translate the value of workforce excellence into the language of growth and profitability is a BIG problem for HR and the business.
Where is your organization on the Human Asset Management continuum?
To find out more about an alternative method to evaluate the issues of human asset management, we invite you to watch Part 2 of our video series: "The Impact of Human Capital on Your Organization", or you can also schedule a complimentary assessment with a member of our team.