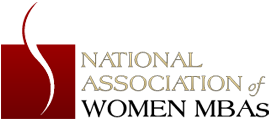 We are thrilled to announce that Joanne Flynn, Founder of Phoenix Strategic Performance, will be speaking at this year's National Association of Women MBAs conference in Washington, DC. The topic of the conference is, "Aspire. Ascend. Break Through." What a powerful statement, not only for women, but anyone looking to make a strategic transformation in their
business.
The conference will be held from October 9-11, 2014 in Washington, DC. The National Association of Women MBAs will welcome hundreds of female MBA students, professionals and entrepreneurs to the Hyatt Crystal City Hotel for three days of networking and personal development through keynotes, speaker presentations, panel discussions and an on-site career fair with valued corporate sponsors.
Joanne's session will be focused on the critical importance of planning in your business, whether you are a start up, or a Fortune 500 company.