This is the first installment in our Managing Human Capital Risk series.


"The best corporate strategy can fail at implementation without a human capital strategy supporting it."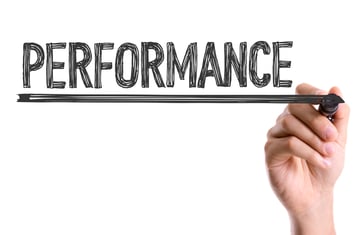 The Critical Importance of the Job Benchmark
I recently met with a client and while we were discussing an employee performance issue, I asked a very simple question: "How is your employee performing against the benchmark?" Since many conversations on the topic of employee performance often center around an employee in isolation or comparing an employee relative to other employees, we are often using inherently biased and subjective information when assessing an employee.
With that backdrop, we discussed how the employee was being evaluated relative to:
the amount the employee was being paid
an objective assessment of how the employee was actually doing or not doing against the ideal competencies and tasks of the position – THE BENCHMARK.

Busy is Not a Metric
In the course of our conversation, we moved away from the topic of how busy the employee was since 'Busy is not a metric'. It was determined that this employee was being highly paid relative to both the work being done and the work the employee chose not to do. I then asked if my client felt they were funding underperformance? I was surprised when the response was, 'We are not just funding underperformance, we are 'bonusing' underperformance." That was a critical moment in our conversation that resonated with both of us. And the response should resonate with you too – especially since many of you are right in the middle of the year-end performance review and compensation cycle.

Managing Human Capital Risk – Macro Issues
You are only as strong as your weakest link
Is your organization actively and rigorously working to mitigate your people risk? Here are strategic organizational issues to consider:
Strategic Human Capital Alignment
Ability to Capitalize on Competitive Opportunities
Human Capital Cost / Productivity Analysis
Human Capital and Value Creation
Human Capital Forecasting
Accountability – Performance Loop to Ensure Strategic Alignment
If these are issues that you would like to explore with your organization, we invite you to download our latest "Managing Human Capital Risk" checklist, or you can also schedule a complimentary assessment with a member of our team.