How to Keep Your Human Capital Continuous Improvement Process© Continuous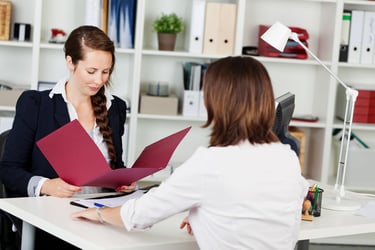 Now that your performance review process is over, and the forms are all filed away, the important part of the job awaits! Reviews should not be done for the sake of reviews and end up in the HR department. The review process should be the first step in the many steps of the ongoing employee development process.

So, What Comes Next?
In a robust human capital continuous improvement process, it's time to make sure that employee performance and capacity stays aligned with:
Strategic goals and initiatives of the organization
Skills and knowledge needed to stay relevant with the evolving business skills and tools for today and tomorrow


1. Create Individual Employee Development Plans
It's time to data-mine the rich information in the Performance Reviews and identify the gaps in knowledge, skills and tools. From that information, create an on-going monthly / quarterly development plan for each employee. In today's changing world, skills are eroding faster than before and new knowledge and skills are required to help employees stay current and relevant to the job demands and optimize the many business tools available. Development plans are the mechanism to ensure that employee skills and knowledge stay aligned with organizational goals.

Here are some skills to evaluate:
Technical Knowledge and Skills
Business Tools Knowledge and Skills
Professional Skills (communication, critical thinking, effective presentations, etc.)
Leadership Skills (at all levels)
Customer Experience / Culture Skills
2. Establish, Evaluate or Upgrade the Current Training Curriculum
Create a training calendar
Identify appropriate sources for training and development
Install a monitoring function to ensure development occurs in order to:

Accelerate the acquisition of knowledge and skills to enhance performance as quickly as possible
Unlock human capital capacity
Ensure employee knowledge and skills stayed aligned with organizational goals, growth and the market.
3. Reevaluate Your Job Descriptions – Again! (Continuous reevaluation never stops)
Review for current relevance
Change when appropriate
Review titles (Correct titles are very important to employees!)


4. Review Employee Compensation
Now that your Job Descriptions are current, it's time to conduct salary surveys to make sure you are paying your employees at the current and fair market value. As the demands of the job increase and change, and employees upskill and perform at higher levels, their compensation may need to be adjusted. Remember, great employees who are underpaid can always find another job elsewhere.
Evaluate if your organization needs to establish or update incentive or bonus plans.

5. Plan for On-going Hiring Needs to Stay Ahead of the Staffing Curve
Now it's time to take all your information and do a Human Capital Gap Analysis© aimed at determining present and future staffing needs so you have the right people, in the right jobs, at the right time. Having done all the work on performance reviews, job description reviews, updating the training curriculums and a compensation review, everything is in place to strategically staff your organization for the future. If you need to identify new sources for talent, now is the time to do that.

6. Let's Not Forget About the Employee Handbook
Just like growth and change has impacted the Human Capital Continuous Improvement Process, the Employee Handbook needs to go through an annual review to ensure that as the organization changes the Employee Handbook stays properly aligned and can be used as a working tool.

7. After the Performance Review
The work never stops. There is a lot to do after the performance review process is in the rearview mirror. Take comfort in the fact that the next performance review cycle is just around the corner.


Here's to the Human Capital Continuous Improvement Loop© and staying current. What critical organizational issues should you consider as you optimize the process of managing human capital? Download our 2020 Human Capital Checklist, which highlights the critical issues for your organization to regularly evaluate. You can also schedule a complimentary assessment with a member of our team.