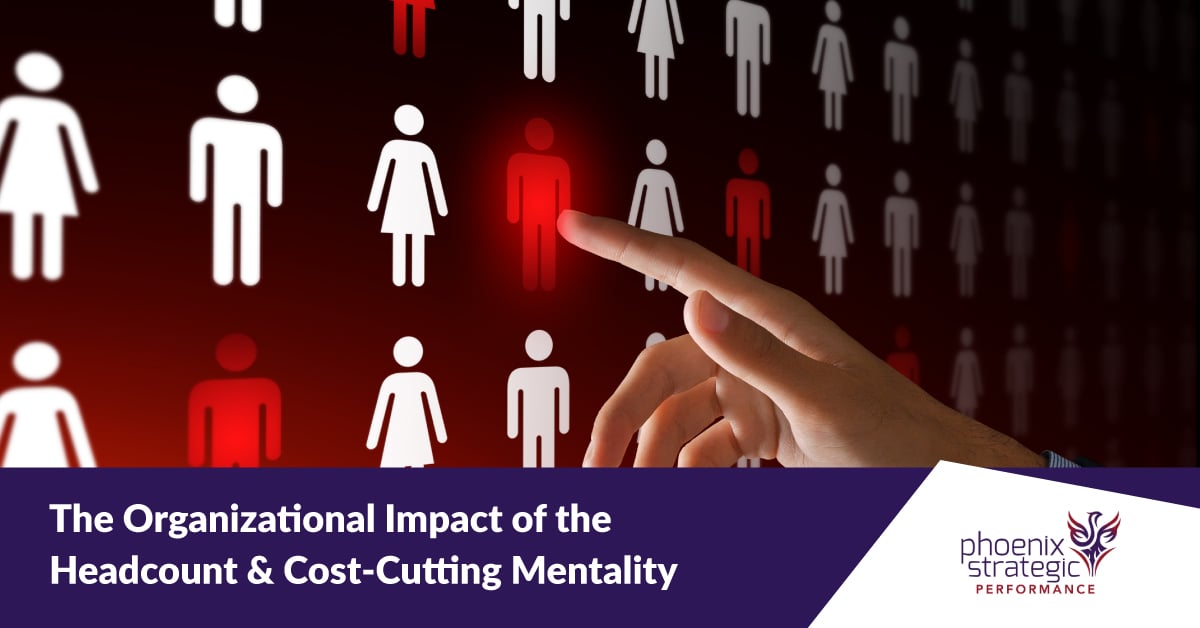 Today, as we review our organizations in response to our current changing operating environment, every employee in your organization must operate at the highest level. It is a strategic imperative to critically and objectively review your people from a Human Asset Management Strategy perspective. If you are truly thinking about creating a robust Human Asset Management Strategy, then the concept of headcount and cost-cutting in the name of rightsizing represents a polar opposite approach to viewing people as assets.


Why?

When we talk about headcount, we are looking at a static numbers game at best, and a leadership and organizational 'cop out' at worst. Have you ever worked for a company that reduced its headcount by 10%? We've all been there. Here are a few scenarios that happen in organizations when we embark on the headcount/cost-cutting game:


Scenario 1: The highly accepted but strategically flawed last in first out (LIFO) test.
We somehow justify that longevity is a rational basis to keep people. That process is most often used by people who have longevity in the organization. These people may be past their human asset 'sell-by date' for your company, but that is often overlooked.
Risk Impact: LIFO may be the worst way of dealing with headcount issues. The LIFO accounting concept can have long-term human asset management consequences.